Update on Psychopharmacology conference
Submitted by d.omido on Thu, 2016-01-07 13:51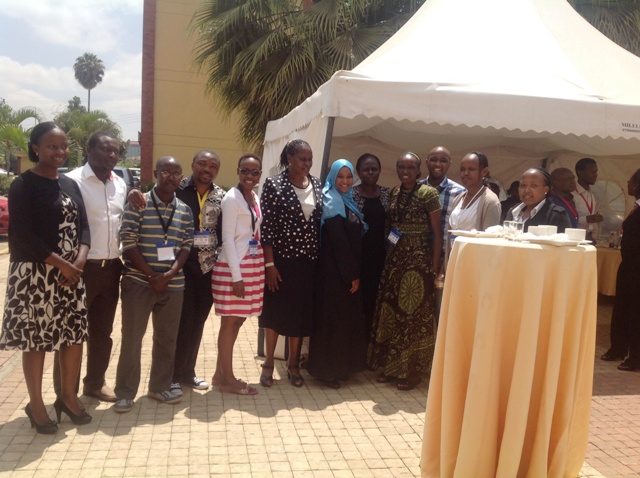 Prof. Wangari Kuria with Mmed Psychiatry students during the conference.
Update on Psychopharmacology conference was held at Boma Hotel in Nairobi on 9th - 10th October, 2015.
The conference was co-hosted by University of Cape Town, Moi University and the University of Nairobi and organized by the International College of Neuropsychopharmacology.
It was made possible by an educational grant from Lundbeck International Neuroscience Foundation.
The department thanks the Lundbeck for its support, Chiromo Lane Medical Centre, through Dr. Frank Njenga for supporting the students and Kenya Psychiatric Association for supporting members and all other supporters.
Click here to view the photo gallery.